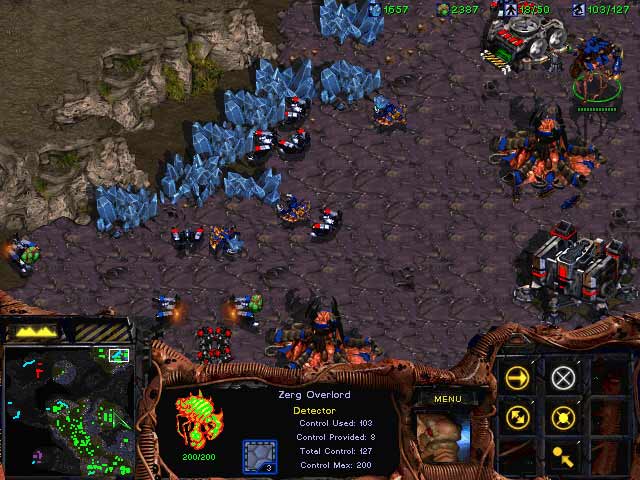 Hey Everyone! This is my brand new Starcraft Resources Page. Created on May 8, 2002! There won't be too much stuff here as you'll find on other sites, but what's here is my own collection of favortie replays of online games over Battle.net and other random things about Starcraft. Click a link below on where you want to go below.
My Best Games, seen via

Game Reviews for Starcraft: Brood War, & Starcraft 64
Umm, yeah, that's about it for now. May not be much, but those are some damn good replays, and each one only takes under a minute to download on the average 56K modem. Now if you're a big fan of Starcraft, I recommend you check out one of the great sites below.
Starcraft Legacy | Official Battle.net Web Site | Starcraft.org | OMG Starcraft
Other Links(My Fave/Friends Pages)
The "Gruel" Dale Kulas Webpage Network
Dale's Pic Page | DX/nWo Wrestling | Gruel's GameFAQs Reviews Page
These 2 pages are old and pure crap, but are fun for a looksee: Nintendo 64 Mania | Dale's WWF Page
Any questions or feedback can be sent to: dkulas@hotmail.com
This page copywright by "Gruel" Dale Kulas ©2002