DX Pics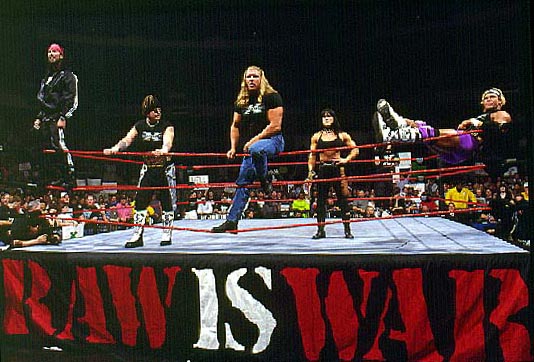 Hunter and Chyna
Hunter and Cyna Again
Helmsley's ceremony at King of the Ring
A great pose of the original DX of Chyna, HHH & HBK(w/Rude in the background)
Another great pose of HHH, HBK, Chyna, & Rude
HBK in wheel chair, while HHH, Chyna and Rude point & hold up signs
Shawn Michaels in DX outfit with Chyna
The New DX
The DX Army
X-Pac's redebut in the WWF!
Road Dog giving a piledriver through wooden crate to Al Snow in January 1999
A pic of Hunter in his current persona of "The Game"(2000) that we all know and love to hate
DX goes South Park
A pic of when DX reunited in late October 1999
When DX members collide, where Road Dogg and X-Pac finally fought each other at Summerslam 2000!
Here's a nice pic of Triple H giving a Pedigree to the ref in late 2000
DX is reborn in 2002 for only 5 minutes when HHH pedigreed HBK
my Fortune City Page(No longer up, but use to be the site where I stored about another extra 20 pics, but just got taken down, due to me not logging in at all.

---

This page has been visited
times since January 18, 2000
---
Back to DX/NWO Wrestling